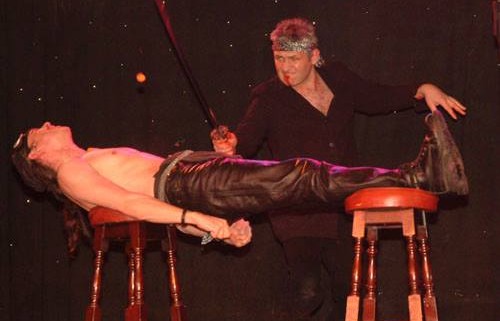 Combining breath-taking and innovative illusions with side-splitting banter and astonishing sideshow stunts,The Incredible Blood Brothers have amazed and astounded audiences all over the world. With over ten years experience on stage and screen, The Incredible Blood Brothers have honed their skills to produce an act which is action packed, exciting and unique!
Their proven track record in venues as diverse as nightclubs, universities, corporate events, festivals, casinos, private parties, military bases and motorbike rallies have led them to make appearances for many clients such as Microsoft, SHCB, First Leisure, Luminar, Johnson & Johnson, Sky 1, Channel 5, Bulldog Bash, Scala, Brannigans, Charlie Chans, Alternative Arts, Santa Pod Race Tracks, Royal Air Force, Twentys Holidays, Club 18-30, Bad Taste Bears, Granada, Showcall, Leeds Carling Festival, Aftershock Arena and many more.
The act is available as a self-contained show or it can be broken down down into smaller sets, perhaps more suitable for nightclubs and similar environments.
Cornelius Gold: His uncle was the legendary Skin Dude; once the world's most tattooed man and a fearless sword swallower. Sadly he died in 1979. However his skin is now owned by a Japanese collector, so in a way, he's still with us. Cornelius spent his formative years touring around the world with his father and Skin Dude where he was taught many circus skills and bizarre magic. Cornelius includes the amazing string from stomach and fire breathing from both ends in his repetoire.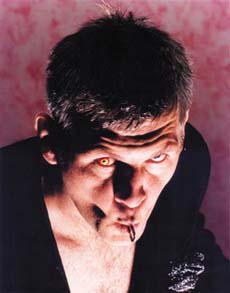 Sebastian Silver: Sebastian is an excellent magician and fire artist. He has worked around the country as a mix n mingle magician and has performed his fire routine at festivals and street theatre events. His taste in magic leans toward the dark side. He enjoys the shock factor and seeing is believing when he puts a real power drill up his nose and submits himself to the human chopping board.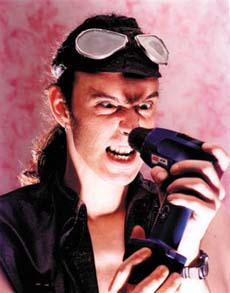 The Incredible Blood Brothers can perform anywhere. They are popular on the University circuit and are well received at corporate events, street theatre, music festivals, comedy clubs, and all other venues.